3 tags
3 tags
2 tags
"We are all ghosts of yesterday, and the phantom of tomorrow awaits us alike in..."
– Daphne du Maurier
1 tag
6 tags
Testimony Revisited
Very shortly you can expect a new ebook which reflects upon my one and only non-fiction book, Testimony. This was a truly terrifying account of a family trying to make sense of a maelstrom of supernatural experiences after they moved in to an isolated house in the wilds of Wales. The book sold out its first print run in record time – and then disappeared from the shelves completely. Another story...
2 tags
"If you imagine less, less will be what you undoubtedly deserve. Do what you..."
– Debbie Millman, Look Both Ways: Illustrated Essays on the Intersection of Life and Design.
3 tags
1 tag
1 tag
3 tags
"Jayne Gackenbach at Grant MacEwan University in Edmonton, Canada, has found that..."
– As reported in New Scientist
1 tag
4 tags
3 tags
New Ebooks On The Way
Ebook versions of my out-of-print titles will be published in the coming weeks. These will be enhanced versions, with corrected copy and in some cases additions to text. They will also include detailed commentaries – background to the story, how the book came to be written and how it reached publication. The information, tips and knowledge here will be of particular interest to aspiring writers. ...
3 tags
3 tags
"President Barack Obama did not just win reelection tonight. His victory signaled..."
– Howard Fineman, editorial Director, Huffington Post
2 tags
"Ideas always happen when you're not working… So don't work, and that's when..."
– Grant Morrison
"We can't stand the quiet life in sedate suburban nooks, when what we want..."
– Alan Moore
"There's always been a struggle between art and commerce. But I'm..."
– Aaron Sorkin
"Without art, the crudeness of reality would make the world unbearable."
– George Bernard Shaw
"A writer must always tell the truth, unless he is a journalist."
– Gore Vidal
2 tags
The Minack Open Air Theatre
2 tags
The View From The Mount
2 tags
Watch
Bohemian Like You - Dandy Warhols
3 tags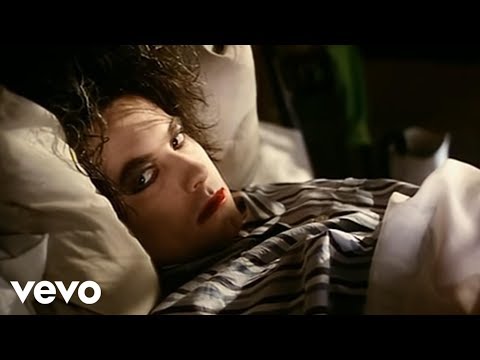 3 tags
2 tags
"A dreamer is one who can only find his way by moonlight, and his punishment is..."
– Oscar Wilde
2 tags
Arthur Miller wrote the first draft of Death of a Salesman in one day and half of a night. Writing doesn't have to take forever to be good.
1 tag
"… the possibility exists that parallel universes may be extremely close to..."
– Fred Alan Wolf, PhD
3 tags
"The best part of screenwriting - you do it alone. The stuff that scares most..."
– Ron Shelton
4 tags
Dreamlands
#oneiroi
3 tags
La Voyage Dans La Lune
#Oneiroi
5 tags
Brooks And Lake
#Oneiroi
2 tags
The Sleep of Reason
#oneiroi
2 tags
"The Aborigine is not born with this ability to move simultaneously within two..."
– Dreamtime Eternal: http://signpoststoeden.blogspot.co.uk/2009/08/dreamtime-eternal.html
3 tags
New Worlds, No Maps
Stepping into that strange liminal space of thinking about a new book.  Exciting, certainly.  Scary too.  Strange connections are made as the universe, or the unconscious, recognises what you're doing, pulling things out of the aether and thrusting them under your nose.  Images, music, places, people, dreams, serendipitous discoveries, all have a part to play. I might document a few here,...
4 tags
4 tags
"I will not make any deals with you… I will not be pushed, filed, stamped,..."
– The Prisoner - now more relevant than ever.
2 tags
5 tags
"My experience of life is that it is not divided up into genres. My experience..."
– Alan Moore
"I'm not going to change the way I look or the way I feel to conform to..."
– John Lennon
1 tag
2 tags
"In every country and in every age, the priest has been hostile to liberty. He..."
– Thomas Jefferson